History of Dutch Country Market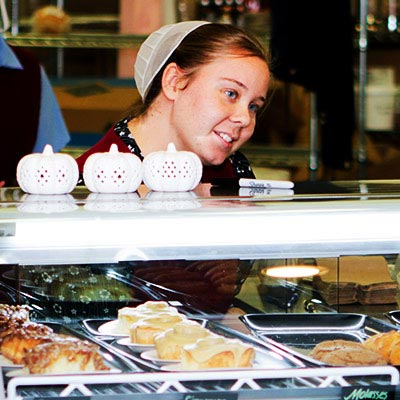 Dutch Country Market was started by Sam & Glenda Petersheim. We first started selling homemade baked goods and Amish-style meals at the popular Route 13 Outlet Market. Due to overwhelming demand, we opened our own space across the street in 1997. Since then, we've expanded several times to accommodate a café, on-site professional bakery, and more seating to enjoy your treats.
You'll notice that several staff members wearing head coverings and clothing that looks like it's from Lancaster County, PA. The owners are members of a local Mennonite church, and we hire staff from an Amish community in Dover, DE. All of the recipes we use were handed down through our family and church community. And if you are lucky enough to join us during the Apple Butter Festival each Fall, you can see our entire church gather for this annual event.
---
Things to do at Dutch Country Market
Unsure of all we offer at Dutch Country Market? Here are some of our favorite activities at Market:
Grab lunch with your family in our dining room
Order a handcrafted coffee or café drink and sit down with a good friend or book
Enjoy ice cream outside on our outdoor poly furniture and rockers
Play on the outdoor playset
Check out our solar panel farm, which produces 80% of the energy needs for the Market
Visit the furniture store to find the perfect hardwood furniture for your home
Take a meal home – along with a dozen sweet potato biscuits – for your family dinner
---
Dutch Country Furniture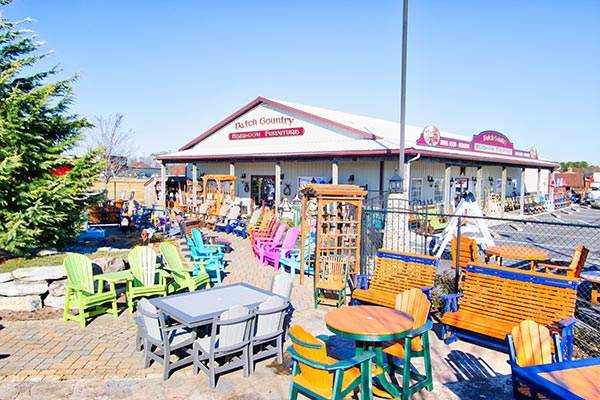 In addition to the Market, we run Dutch Country Furniture, which is located next door. Here you will find quality hardwood furniture for every room of your house, as well as home décor, poly outdoor furniture, playsets, and sheds. Can't find what you are looking for? Every piece of furniture we sell can be custom built to your exact specifications.